Annual Flowers
Color your outdoor living space with flowers

Colorful flowering annuals earns the top spot as the ultimate show-stopper for your outdoor living space. These fast-growing plants, with a life-cycle lasting the current season, can be used in the sun or shade. They provide an abundance of continuous blooms while adding foliage color and texture to your container pots and gardens.
Come shop from our large selection of bedding (annual) plants new to the market along with the traditional favorites. As well as, an assortment of hanging baskets, patio planters, hayracks and mini gardens designed to flower all season long.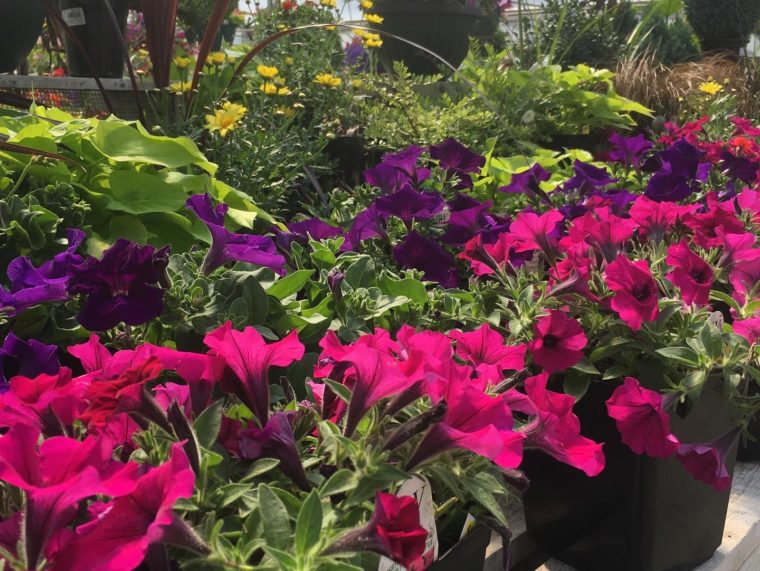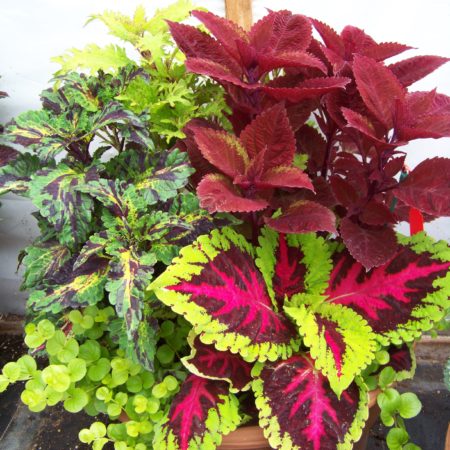 Create harmony in your annual plantings by using the thriller, filler and spiller concept.
The "thriller" plant, the centerpiece with star qualities, its big, bold and beautiful, used as the focal point.
The "filler" plant creates a stairstep effect to the thriller and fills the wide-open space of the planting area.
Finally, the "spiller" adds a bit of mischief by hanging over the edge of the pot in an unruly fashion.
Voilà, your masterpiece is complete!
To learn more, visit our FAQ's
Perennial Flowers
Flowers lasting for years
Flowering perennials (plants that come back year after year) are cost-effective show-stoppers for your outdoor living space.  While annuals give an instant delight, perennials often take time to come into their full glory.
Generally, the top portion of the perennial plant dies back each winter to regrow the next spring adding more color and texture to your shade and sun gardens.  Shop our selection of low growing (called ground covers), compact, standard and large shrub-like perennials for your outdoor space.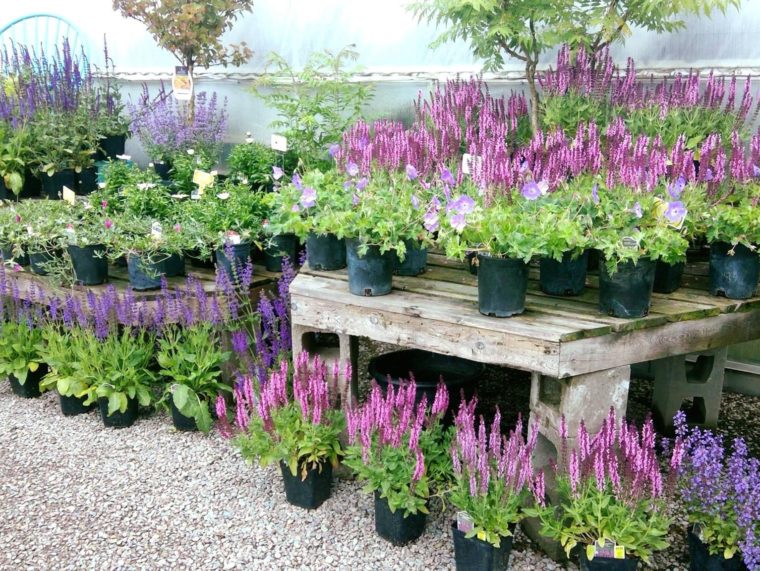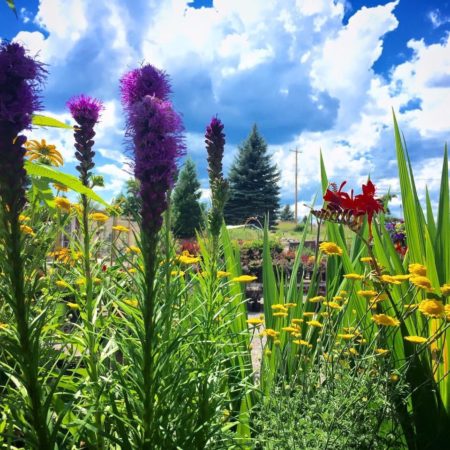 Nearly all perennials have a shorter bloom cycle but with a little planning and care, you can have a garden in color all season long. Most perennials will reward you with a second flush of flowers after the removal of spent flowers, called deadheading. Some may require cutting them back by 2/3's to produce a second flush of flowers. Or try adding ornamental grasses for a unique four-season interest in the garden. Either way, your efforts will be rewarded with a garden in color all season long.
To learn more, visit our FAQ's
Trees & Shrubs
Enhance your curb appeal
Increase the personality, charm and value of your home with our wide selection of Montana hardy trees and shrubs. Are you wanting to add seasonal interest, shade, wind/dust breaks or visual barriers to hide the neighbors? Is it a full-scape landscape you're working on? Either way, Swan River Gardens is your place to shop.
Our dedicated crew will work with you to help determine any planting limitations, sun exposure, and irrigation considerations so you can make the right plant choice. We are here to give you the guidance and teach you the skills to make your Montana landscape a success.
Check our current product list before you shop!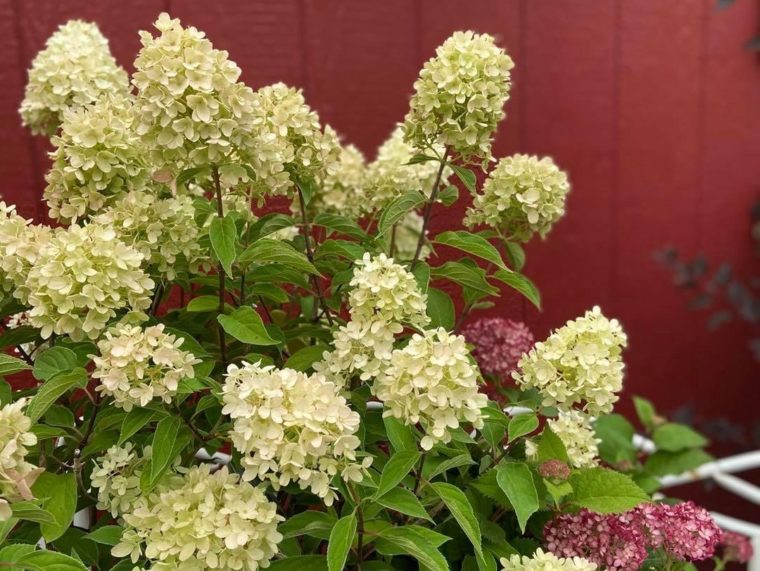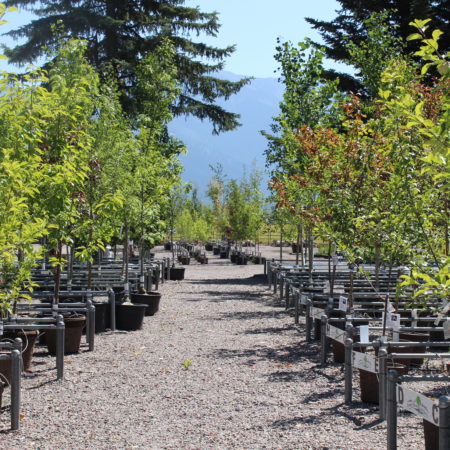 Trees and shrubs may have different water and care requirements for proper growth. Come chat with our knowledgeable crew. They'll instruct you on planting techniques and give you recommendations on watering, fertilizing and pruning to make your investments thrive.
Come chat with one of us today!

To learn more, visit our FAQ's
Fruit Trees
& Small Fruits
Fresh is best!
One of the best things in life is biting into a fresh piece of fruit you grew yourself. Do you want that experience? Choose from our wide selection of easy growing fruit like strawberries, raspberries and blueberries to more challenging fruit like apples, plums, pears, cherries, prunes and grapes. Growing your own fruit can be very rewarding and you'll end up with a juicy tasty treat in the end!
Check our current product list before you shop!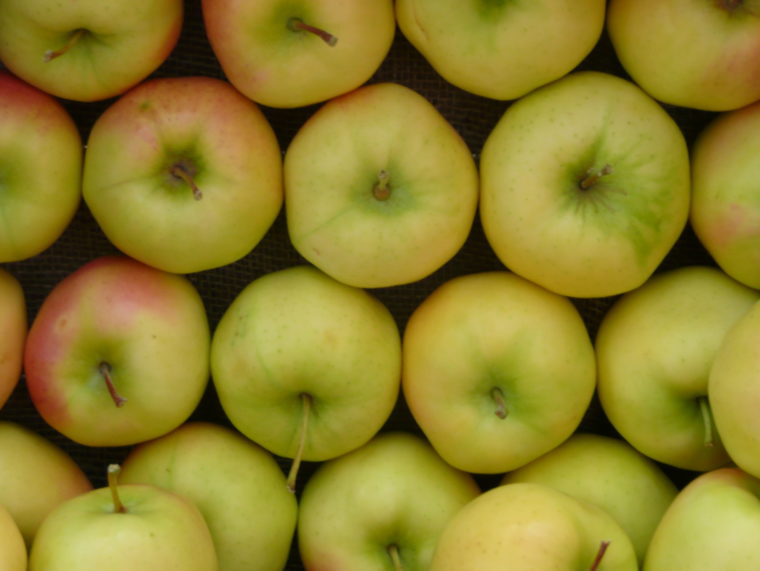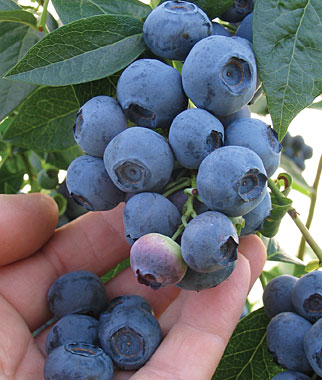 Growing fruit requires more awareness to watering, fertilizing, pruning and protecting it from pests and diseases. Many fruit varieties will need a buddy or two in order to produce fruit including, blueberries, apples, pears, plums, prunes and cherries.
Another key to success, is planting in an area with 6+ hours of sun. See our experienced crew to help you reap the benefits of growing your own fruit.
To learn more, visit our FAQ's
Vegetables & Herbs

Grow your own!
Yes, it's true, homegrown vegetables and herbs do taste better than store bought. Why? Because of you! You grew it! That's right, the time you put into feeding, watering and caring for your vegetables and herbs pays off in the delicious taste.
Let us help you reach your vegetable and herb gardening bliss. Choose from a wide selection of top-quality vegetables and herbs plants/seeds, proven for our short growing season in Montana. Chat with our knowledgeable crew for tips on seed starting, soil preparation, treating pests and cultural issues along with assisting you on your plant selection.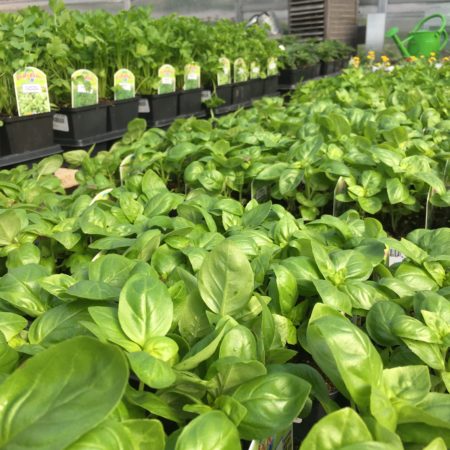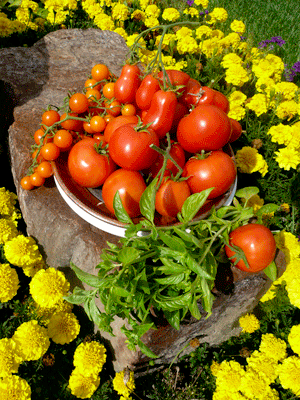 Edible gardens can be a part of your landscape, whether it's a specific plot in the yard, or containers on the porch, as long as your plants receive at least six hours of sunlight each day.
Whether you're a seasoned gardener or just beginning a backyard vegetable garden, we have the organic and non-organic supplies, knowledge and experience to help your vegetable and herb garden succeed. Come see us today!
To learn more, visit our FAQ's
Indoor Plants

Smarty plants!
Not only are Indoor plants aesthetically pleasing but studies have proven indoor plants improve concentration and productivity too. They are also known to reduce stress, boost your mood and clean the air. Who doesn't want that?
Consider adding organic beauty to your home and office with houseplants, succulents, cactus and air plants. If you want something a bit different, why not try one of our Bonsai, small terrarium or mini-garden plants?
Whether you're a first-time plant parent or a seasoned plant-collector, we'd love to help you find the perfect plant to suit your space.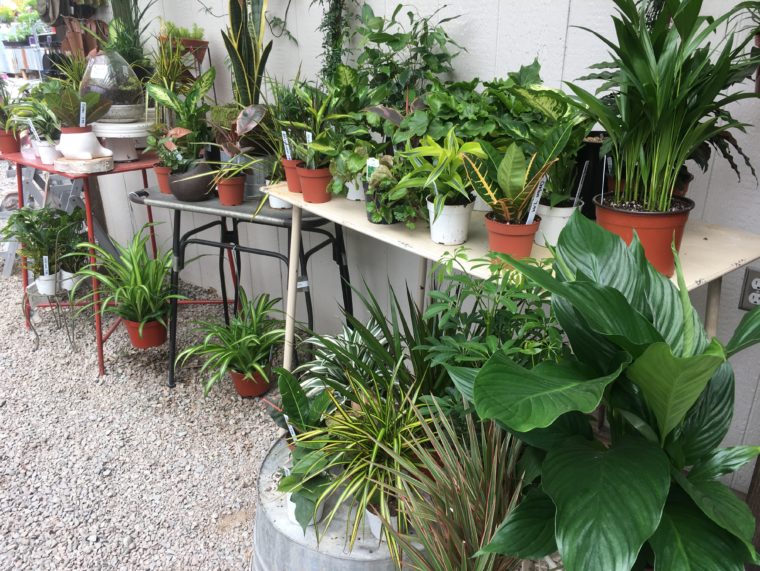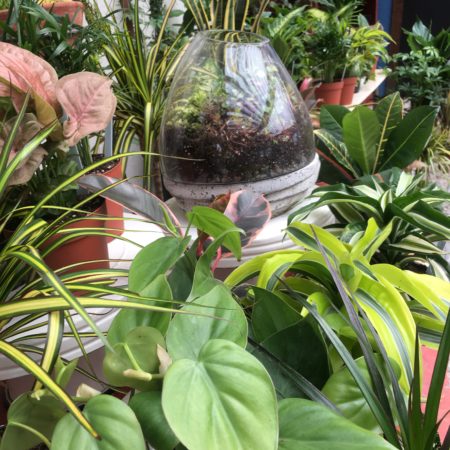 Light, water and drainage are the top three keys to success for your indoor plant.
Light
Find your plant's happy light! Do your plants need direct light, indirect light (bright) or low-light?
Water
Drink up buttercup, well maybe sip! It's easy to give your indoor plants too much "love" (water). Learn which plant baby needs a drink or a sip.
Drainage
Let the water flow, for your plants to grow! A good container with drainage holes is vital for plant happiness. The appropriate soil is another way to help achieve good drainage and proper nutrition for your plants to thrive.
Come chat with us for expert advice for the care of your indoor plants.
To learn more, visit our FAQ's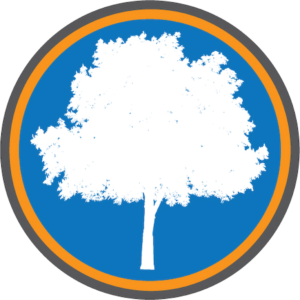 Our Guarantee
Excluding damage by man, such as lawn mowers, weed trimmers, and other mechanical damage, we warranty all Trees & Shrubs for one (1) year from date of purchase for in store credit for the purchased amount. Certain plants such as roses, Japanese Maples, and other marginally hardy trees and shrubs need special care to last through winter and are not covered under this warranty. Perennials, Bedding Plants and Hanging Baskets are not guaranteed. The original plant and your cash register or hand written receipt must be present for exchange. The cultural advice we provide must be followed for the warranty to remain in effect. If the plant is lost to any extreme weather, abuse, neglect, deer damage, insect and disease infestation, we do share your disappointment, but cannot share your loss; the warranty is void. It is the Owner's responsibility to monitor and treat garden-related problems.
You may also be interested in

Get alerts on new shipments, sales and events straight to your inbox.