Two young 24-year-old entrepreneurs, Tamus and Lisa Gannon (and their two Golden Retrievers), made their move from Lake Tahoe, California to Bigfork, Montana to revive a dilapidated garden center. At the sight of the collapsed greenhouses, over-grown gardens and outdated infrastructure, they thought it was beyond repair. Undaunted by the challenge, they rebuilt the garden center from the ground up.

Many changes have occurred over the last two decades, however, their mission has remained the same, which is to continue to educate and inspire their customers while providing exceptional customer service. They remain committed to offering quality annual flowers, vegetables, perennials, trees and shrubs, together with garden accessories and supplies. And their dedication to crew development and product knowledge has made Swan River Gardens the most knowledgeable resource in the Flathead Valley for beginner to experienced gardeners.

Today Swan River Gardens is a thriving, family-owned, "hometown garden center" nestled at the base of the Swan Range Mountains. Comprised of 13 greenhouses, a large gift shop, a vast outdoor nursery and a bulk yard ready to meet your landscape and gardening needs.

Swan River Gardens appreciates the community support and believe it is important to give back to the community. They support a variety of non-profits around the Flathead Valley, in addition to several youth organizations such as the Flathead Valley schools, local children's sports and the Bigfork Children's Theater.
Tamus, Lisa and their two daughters, along with their two Golden Retrievers, continue to make improvements to the garden center and enjoy creating a place for customers to learn and be inspired for their home and garden. Stop by today to see what will inspire you!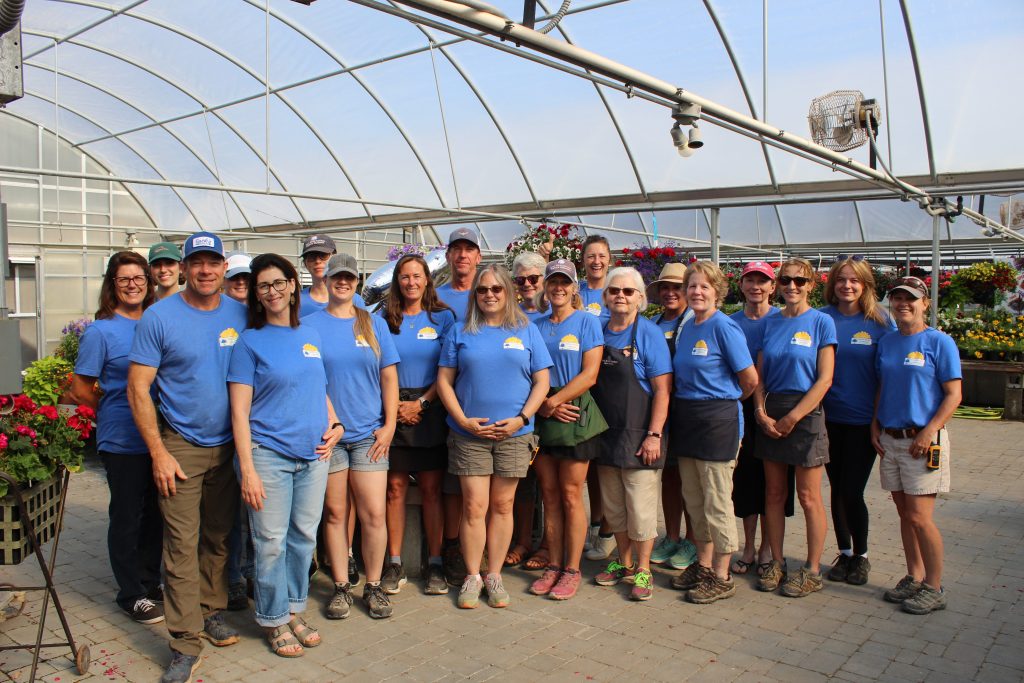 Swan River Gardens is a garden center dedicated to teaching, inspiring and providing you with the knowledge to be successful in your Montana gardening adventures. We believe that begins with our employees. We consider our employees our most valuable resource, and we invest in crew development and product knowledge to help our team reach their highest level of expertise. All of us at Swan River Gardens love everything related to gardening and are eager to share our experiences with you. Together we will work with you to make your "green thumb" twinkle! You can trust Swan River Gardens when it comes to your gardening and landscaping matters. Come chat with one of us today!
Since 1998, Swan River Gardens, Inc has specialized in providing our customers the very best premium plants, flowers, vegetables, trees and shrubs. We have earned a reputation for consistent quality, outstanding customer service, and a knowledgeable and experienced crew. We believe that our employees are our most valuable resource, and we invest in crew development to help our team develop to their full potential.
We are currently seeking extraordinary people who love working with customers to deliver exceptional service and support in our beautiful greenhouses and nursery yard. If you're interested in joining our team, submit an application today!
Benefits Include:
• Discounts on Purchases
• Flexible Hours
• 401K Matching
• Advancement Potential